Description
This breath call is handcrafted made with artisanal methods in our laboratory, and is obtained from materials we selected and processed with all the passion of Giò Valley for nature and the world of ornithology.
The precious olive wood used allow an excellent degree of resonance and sound propagation and is treated with non-toxic paints to safeguard your health and ensure a healthy and continuous contact with the lips, necessary for the correct use of the instrument.
This whistle does not use a reed but, as in the flute, the transversal air passage through a hole generates a vibration subsequently amplified by the instrument body.
The manufacture of this article complies with the rules regarding bird calls and, unlike other recall instruments, can be used freely without the risk of incurring serious penalties. In particular, the law n.157 February 11, 1992 allows, in certain situations, the use of breath calls only and not of electronic or mechanical calls. The design and the accurate calibration carried out on each single piece guarantee high sound quality.
COURSES
Are you interested in attending courses and learning to use Giò Valley recalls?
Whistle for
MALE PINTAIL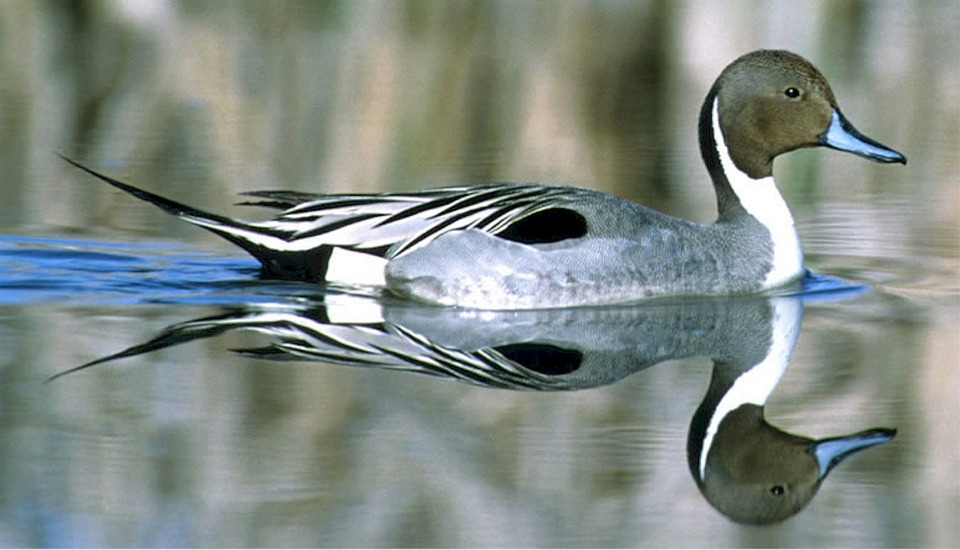 Large anatidae bird (Anas Acuta). The male has the two central feathers of the long and sharp tail overtaking the lateral ones of 12 cm. Wings 27 cm long with green-bronzed color when open. It inhabits sweet and brackish waters. It emits a loud and audible whistle. In Italy, where it breeds, it is common at the time of migration.